Our Hostel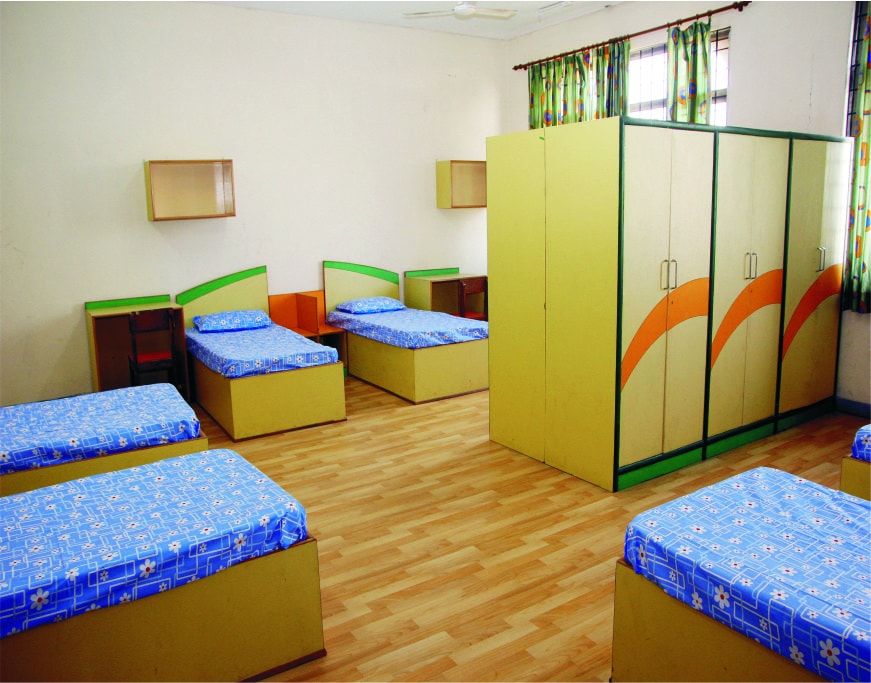 We Offer Five Star Facilities Perhaps the ideal ambience, where under the right combination of strictness and leniency the mind and the body can coalesce to express the best in them. A more comfortable Home than home itself. Things can't be better. Personalised care and attention are hallmarks of the hostel, particularly of those who are committed to values of Pastoral care.
Within the four walls of a real healthy set up a child is exposed to the benefits of hostel life like – self dependence, adjusting with others, confidence building, working in a group, leadership qualities and many other distinctive traits that lead to the overall development of his personality.
Some of the Features of Our Hostel are :
A.C. rooms with optimum capacity of 5 children in each with hot/cold water supply and attached bathroom and toilets.
Highest standards of cleanliness and hygiene to be strictly maintained.
Nutritious meals prepared by experienced and trained dietician.
Study hours supervised by teachers of the school for academic excellence.
Wide range of supervised games facilities for children to choose from.
Supervised local and out-of-school trips for widening the mental horizon of the children.
Special SUNDAY ACTIVITIES shall comprise movie shows in the school hall, special remedial classes for the slower learners, inter-house competitions, musical and cultural shows and much more....
Barber's shop
A trained nurse and an attending doctor.
Hostel children can avail of the facilities available in the school campus like cricket, volley ball, football, swimming pool, auditorium, lawn tennis, dancing room etc.